BOOKS
Technology: Its Fundamental Nature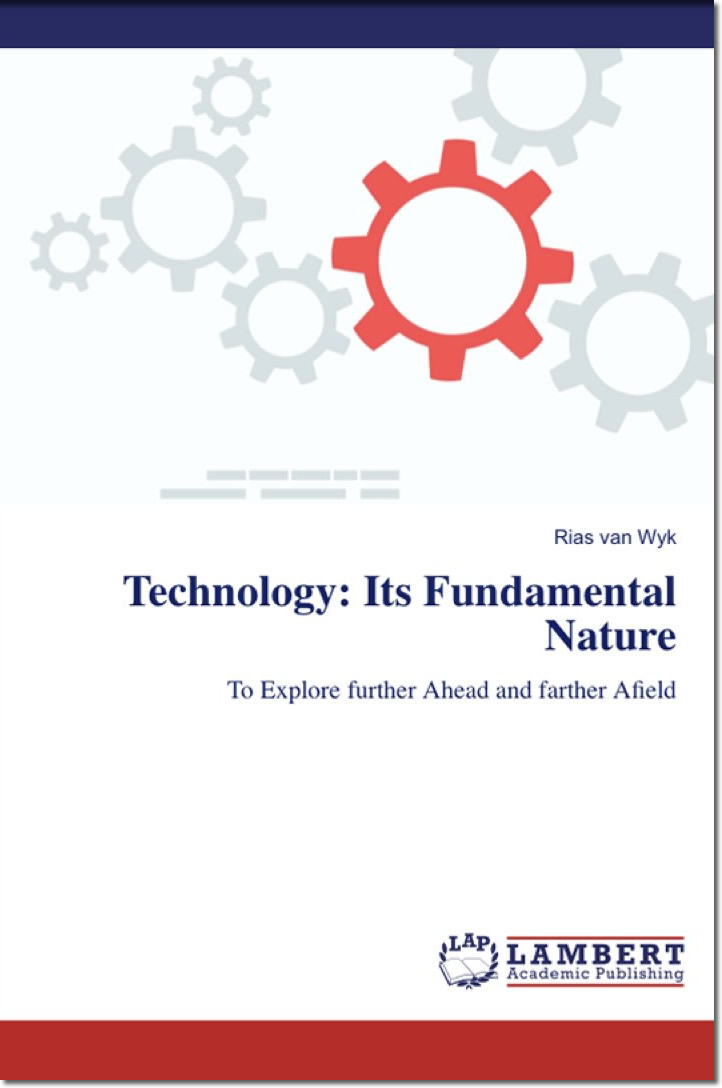 Van Wyk, Rias J. 2017, Technology: Its Fundamental Nature, LAP Lambert Academic Publishing [Price $35.00. Order from Amazon.com]
This book shows how to harvest the strongest technologies while heeding the inmost needs of people and the nurture of nature. It introduces a new format for technological knowledge. It offers three new conceptual structures: A Tablet of Technologies, The Innovation Chain and The Omega Map. It can serve as an introductory text for Engineering and Technology Management (ETM), curricula in Science, Technology, Engineering, and Mathematics (STEM), as well as hi-tech investment courses.
Technology - A Unifying Code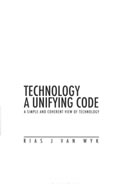 Van Wyk, Rias J. 2004, Technology - A Unifying Code, Stage Media Group, Cape Town [Price $20.00. Order from Amazon.com]
This is an extremely simple text that serves as an introduction to the theory of technology. It is an academic guide covering the five frameworks of strategic technology analysis (STA). It discusses the anatomy, taxonomy, evolution, ecology and social preference profile of technology.