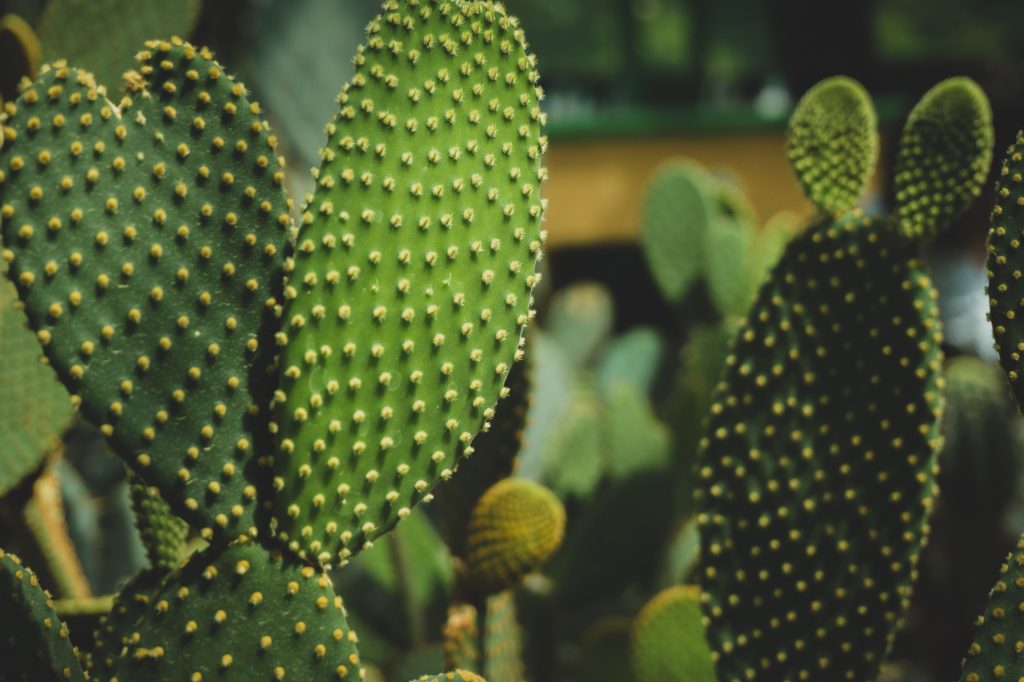 Biodegradable plastic from cactus has been identified as a Technology Landmark for use in an OmegaMap. If this technology succeeds it will lessen the accumulation of plastic pollution at present afflicting the ecosphere. The information source for this sketch is an article "This Mexican is making biofuel from cactus plants" written by Sean Flemming on March 22, 2019 and published in the World Economic Forum. Background information is contained in an article entitled "Nopal juice forms basis for new biodegradable plastic" published in Mexico News Daily on June 12, 2018.
Sandra Pascoe of the University of the Valley of Atemajac used the juice from the Nopal cactus to form plastic sheeting. She is now cooperating with the University of Guadelajara Centre for Biological and Agricultural Research.
The Nopal juice contains "…monosaccharides and polysaccharides, which can be combined with glycerol, natural waxes and proteins to create a liquid that forms into plasticky sheets." These plastic sheets decompose naturally when buried.
The functionality that this invention is focused on is Process–Matter. Its position in the functionality grid is illustrated below. Details of functional performance metrics are not available at this stage.
The technology readiness level (TRL) on a scale of 1-10 is judged to be TRL 4 "Technology validated in lab".
Technical terminology is covered in: Van Wyk, Rias, (2017) Technology: Its Fundamental Nature, Beau Bassin, Mauritius, LAP LAMBERT Academic Publishing, (http://amzn.to/2Avsk3r)
For descriptions of:
Technology Landmark; pp. 83-84, Diagram 11.1, Stage 3
Principle of operation; p. 20
Functionality; pp. 24-25
Functional performance metrics; pp. 40-43
OmegaMap; pp. 92-93
Functionality Grid; pp. 29-32
Technology readiness levels; pp. 22-23